This years Sweat4Impact Event will be held Friday, January 27 2023. The first workout starts at 5:00pm cst. The last workout will be at 4:00pm cst Saturday January 28.
Don't worry, it's not a 24 hour workout. It's 24 workouts in 24 hours. A new workout every hour on the hour, each one approximately 10-15 minutes long. It's a challenge physically and mentally for your members bringing awareness and support to the people of Haiti and the community at IDADEE who work hard every day for the simple necessities of life.
Check with your gym to see if they are participating! 
Owner or Manager of a gym? Register your gym and make an IMPACT with your members! Sign up as a host gym or email for more information!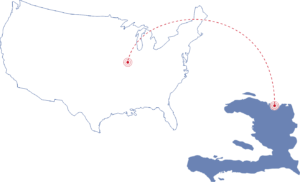 From Haiti to North St. Louis, we aim to positively IMPACT the lives of those around us and build a strong foundation for an even stronger future. Together, we can make an IMPACT.